Agent Referral
Let us be your Resource in Property Management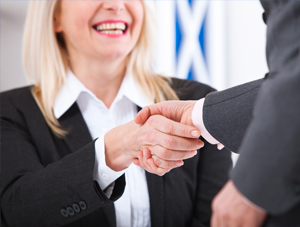 Realtors: Earn a $250 referral fee now for every property you refer.
At Genesis Real Estate & Management, relationships are important to us. We understand the value of communication and protecting the friendships that you have created with your clients over the years.
That is why we developed our agent referral program to let you, as a real estate agent, focus on sales and rest assured that your clients have the care and support they need with a property manager.
We specialize in property management and we have designed our Agent Referral program to give the same level of care and attention that you would give to your clients. We focus on having a full service property management solution that takes care of the property start to finish. This means that when you start working with your client again, the home will be as good or better than when you left it.
Our pledge is to maintain the property and provide the best possible support to your client and smoothly transition them back to you once they are ready to sell.
Our Realtor Referral Program is Simple & Works Like This:
Refer a property to us for management and you get $250 once they sign our PMA.
Your details are stored alongside the property in our database.
When your client is ready to sell, (and we're always the first to know) we contact you immediately.
You get the power of an entire property management team to look after your investor (and your commission), without any of the headaches, costs, or lost time.
Why Realtors Choose Genesis Real Estate & Management
Increase your business by selling and buying, not dealing with maintenance, accounting, tenant law, insurance, evictions, collections etc.
Hang your license with any broker (many brokers don't allow agents to manage properties).
No longer worry about having extra E&O insurance for property management.
No longer have to maintain a trust account to handle client funds.
Reduce the risk of liability from ever-changing laws and legislation.
You can call on Genesis Real Estate any time you have a property management question.
Any client you refer to us we will put a note in their file with your contact information and again on their Owner Portal and refer them back to you if they decide to sell. In the event the tenant.